Best Soccer Balls For Training 2023 – Reviews and Buying Guide
Are you looking to elevate your training to new heights with exceptional equipment? Tired of ordinary training balls that fail to meet your expectations? Focus on honing your soccer skills without worrying about the quality of the ball. Keep reading to discover why you've come to the right place. We have assembled some best soccer balls for training to help you improve your skills.
By carefully reading through to the end, you will better understand how to choose the right ball to elevate your skills to the next level. Rest assured that all the information you require is available in this article, and you no longer need to worry about finding the right ball for your needs.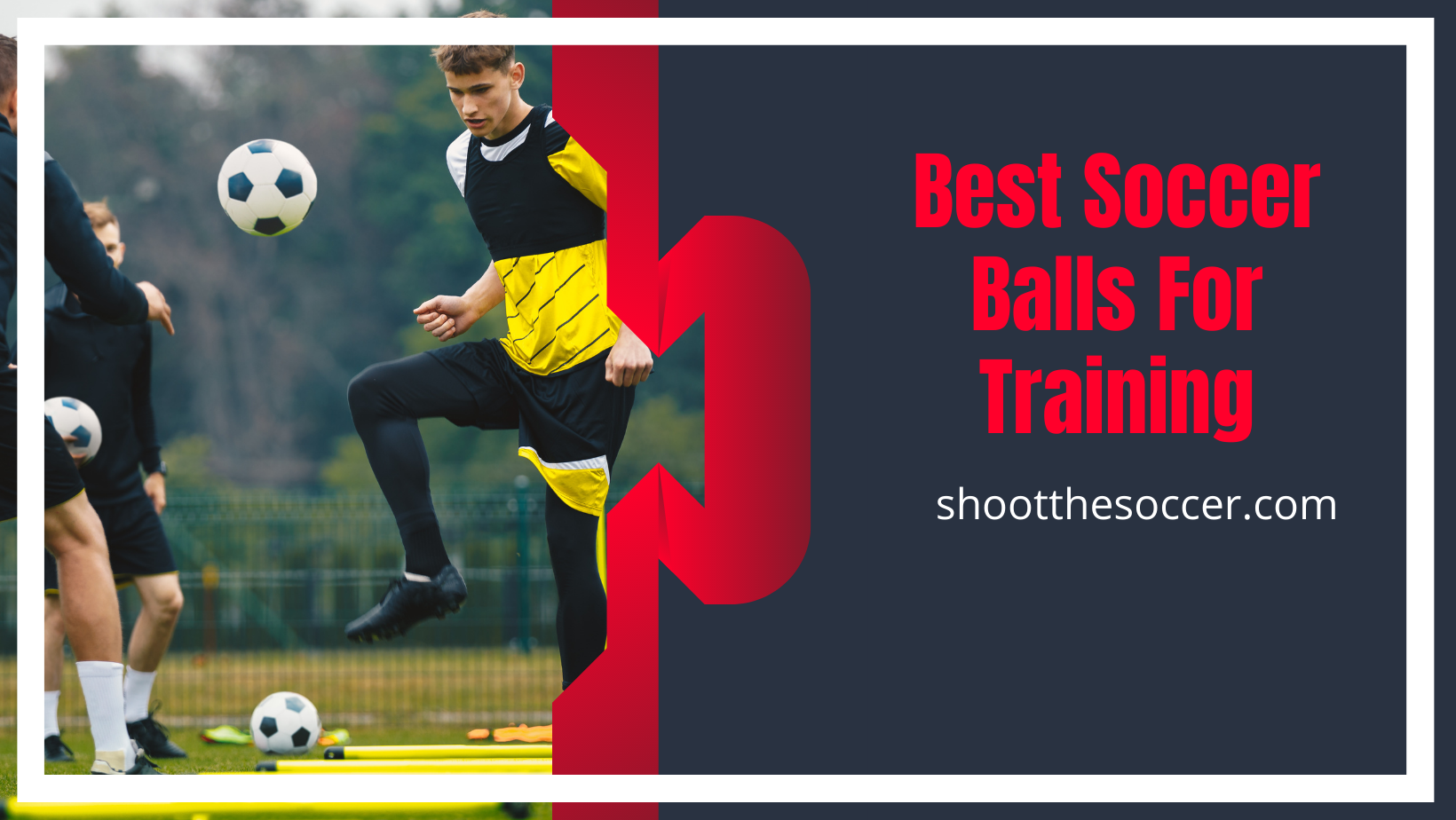 List of 9 Top Quality and Durable Footballs For Training – Reviews and Buying Guide
This site is a participant in the Amazon Services LLC Associates Program, an affiliate advertising program designed to provide a means for us to earn fees by linking to Amazon.com.
GoSports Premier Ball – Best for Tough and Continuous Training
Specifications:
Faux Leather 
Machine Stitching for a pleasing look
Butyl Bladder 
Air retention
Pros
Available in different sizes
Durable
Fine Stitching
Affordable
Mesh carrying bag
Premium Pump
Cons
Sometimes the premium pump misses the inflation needle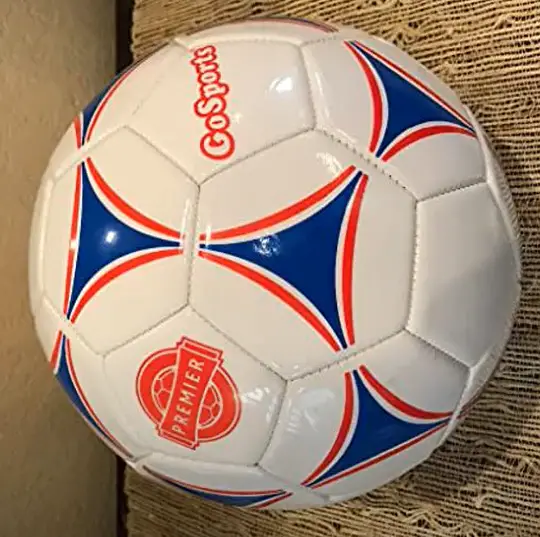 The brand is known for producing quality soccer balls. The GoSports Premium Ball is made of faux leather and is one of the best training soccer balls on the market.
Durability is another factor that makes the GoSports Premier Ball the number one choice for parents, coaches, and trainers. Faux leather, along with machine stitching, makes the ball tough, durable, and resistant under any condition. 
The unique selling point of this training ball is its superior air retention, attributed to its inner butyl bladder. Its exceptional air retention has placed this ball among the top contenders, surpassing competitors such as Franklin Sports 16 and Wicked Big Sports Ball.
Upon comparing GoSports Premier and GoSports Fusion, it is evident that the Premier model is more durable, has a better grip, and is a more reliable option.
The balls are available in a packing of six, but you can buy one piece as well. If you are a trainer, bulk buying will be a good choice. There is a premium pump with the packing of six, which can inflate soccer balls whenever you need it. 
The size and weight of this soccer ball make it suitable for players of all levels. It is specifically designed for recreational play and training, ensuring excellent performance and durability. You can confidently purchase this ball with the assurance that it will withstand regular use and deliver exceptional results during your training sessions.
GoSports Premier is offered in various sizes to accommodate players of different ages. The three most popular sizes are 3, 4, and 5, making it easy for you to select the appropriate size for your training needs.
Capitano Soccer Ball – Best Adidas Trainer Recommended for Youth Ages 12 and Up
Pros
Affordable
100% TPU
Machine Stitching 
Better air retention due to quality bladder inside that is Butyl
Durable
Perfect material is used for better performance
Cons
What we do not like about the product
Feel a bit harder while kicking
The Capitano Soccer Ball is ranked second on our list and boasts several impressive features. Allow us to delve into these features in greater detail.
Adidas is widely recognized as one of the leading football manufacturers globally. The Capitano Soccer Ball is specially designed for players aged 12 and above, making it an ideal choice for training purposes. If you are looking for a durable soccer ball, consider giving the Capitano Soccer Ball a try. 
Constructed from 100% TPU (Thermoplastic Polyurethane) Film, the ball features a rugged texture and low water absorption. These characteristics enable players to train with the ball on wet surfaces as well. The ball's rough surface allows for easy manipulation, making it an excellent choice for training purposes.
Furthermore, the low water absorption properties of this ball make it a more reliable option compared to competitors such as the HOLOWIN Holographic Luminous and Pro Impact training balls.
The ball's sturdy construction maintains its shape and enhances its bounce quality, regardless of the playing surface – be it hard cement or soft pits. The result is a consistently high level of bounce quality.
Training soccer balls must last longer as compared to normal balls. We know that training sessions are conducted on rough surfaces which is why we recommended this machine-stitched ball to keep its shape spherical for a more extended period.
Air retention is also significant, especially as training sessions are longer than usual. The ball uses Butyl Bladder to retain air for a longer period. 
In conclusion, the Capitano Soccer Ball is the ideal choice for trainers and coaches in search of a ball with exceptional bounce quality, exceptional air retention, and a robust, water-resistant surface. It is the optimal selection for those who prioritize performance and longevity.
Adidas MLS Training Soccer Ball – Premium Quality Professional Trainer
Pros
Affordable 
Better water resistance
Machine-stitching
Internal butyl bladder
NFHS approved 
Durable, which is the primary need of a training soccer ball
Available in different attractive colors
Cons
Due to the hardness of the ball, using it on a hard or cemented surface can destroy its shape quickly.
Adidas has created this ball specifically for adult use. If you are in search of a soccer ball designed for children, this product may not meet your requirements.
Adidas MLS Training Soccer Balls are offered in a variety of colors and models, including the Adidas MLS Pro for professional matches, the Adidas MLS Club suitable for both professional matches and training sessions, Adidas MLS top Glider for practice sessions, and the Adidas MLS Training specifically designed for training purposes. You can select the option that best suits your preference
The ball is presented in a range of attractive colors, allowing you to choose the one that appeals to you the most. The optimal color combination for visibility against both light and dark backgrounds is White/Black/Silver Metallic/Pantone.
Durability is woven into the very fabric of this ball, thanks to its meticulously crafted machine-stitching. You can trust its quality, as it's been rigorously tested and approved by the NFHS. And with a 100% TPU (Thermoplastic Polyurethane) cover, this ball delivers a good bounce and stands up to the elements like a champion.
The butyl bladder guarantees superior air retention, ensuring optimal performance throughout even the longest and most intense training sessions. No matter the demands, this ball is up to the challenge.
Based on our experience, the ball's graphics are visually appealing, featuring an MLS print that adds to its aesthetic. Additionally, the graphic design aids players in tracking the ball against darker backgrounds. One of the standout features of this ball is that goalkeepers love it due to its easy-to-spot graphic design, making it easier for them to save it.
From its inner bladder to its outer graphics design and overall construction, this ball demonstrates its ability to endure even the toughest and most rugged training sessions. This superior performance has made it a preferred choice among users when compared to competitors such as the SELECT Classic V21 and PUMA FTBLCore Fan Ball.
Adidas Uniforia LGE Seamless Training Ball – Best For Repeated Use
Specifications:
Colorful design
Micro-texture dimpled surface
FIFA Quality certified
Pros
Attractive design with perfect texture
Better air retention due to the presence of butyl bladder
32-panel classic design
Better flight
A good choice for those who love to play long balls
1.5 mm high quality, micro-texture dimpled PU
men-stitched
Cons
Though the design is attractive but a bit dark
If you're in search of a top-notch soccer ball for your training sessions, consider the Adidas Uniforia LGE. Its vibrant and eye-catching design is unlike any other. This size 5 ball is crafted with premium materials to deliver exceptional performance. Let's delve into its standout features.
First and foremost, the Adidas Uniforia LGE Soccer Ball boasts a unique and appealing design. However, this is just the tip of the iceberg in terms of its features. The ball's surface is safeguarded by a protective cover, ensuring that the vivid colors remain vibrant and do not fade over time.
The Uniforia LGE is constructed with high-quality PU material, featuring a micro-textured dimpled surface for enhanced durability. Additionally, an extra protective coating has been applied to prevent color fading.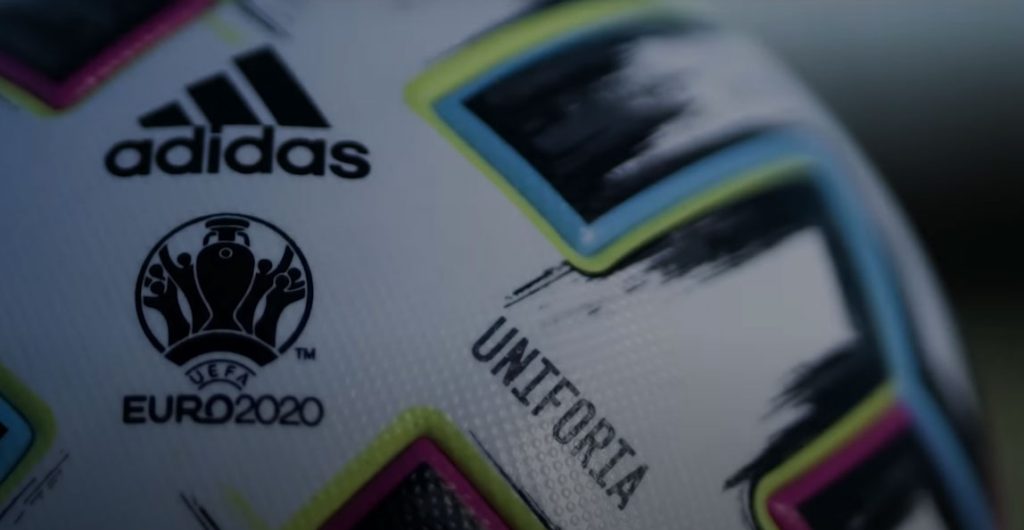 The main reason for replacing the Chaos Soccer Ball with the Choas Aztec on our list was its numerous high-quality features that helped it outperform its predecessor. These features include seamless stitching for improved trajectory, a dimpled PU cover for better aerodynamics, a butyl bladder for exceptional air retention, and most notably, its FIFA approval. This makes it as trustworthy and genuine as other premium balls such as the Al Rihla Pro, Telstar 18, and Adidas Brazuca.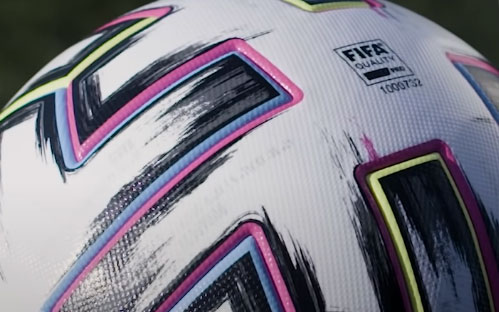 The Adidas Uniforia Pro soccer ball was well-received and highly recommended by many users, which led to its popularity and reputation. As a result, the brand released additional models, such as the club ball and training ball, following the success of the first Unifoia Pro version that was released for Euro 2020.
The development of the ball took four years and it underwent three rounds of testing in twelve countries. It was evaluated by 600 players to assess its quality and performance in various weather conditions and at different sea levels.
Based on our own observations, the ball exceeded our expectations. We were particularly impressed by its numerous features, such as its excellent durability, remarkable rebound, soft touch, and ability to maintain its special shape even after rough and repeated use.
Select Numero 10 Soccer Ball
Specifications:
Synthetic material
Attractive colors
Zero-wing latex bladder
Pros
Attractive design
Hand-stitched soccer balls
Durable
PU material laminated
Butyl bladder for better air retention
Meet NFHS, NCAA, and IMS requirements
32-panel classic designs to ensure the best flight
Cons
There is nothing like that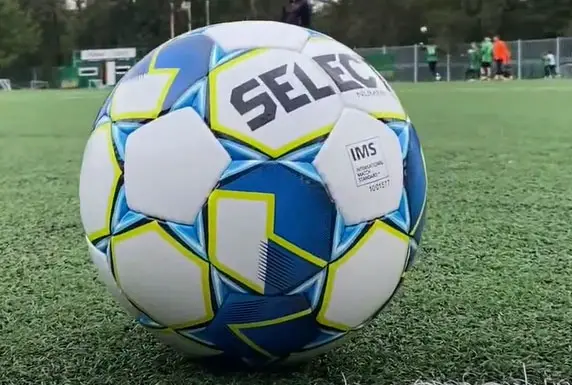 The Select Numero 10 Soccer Ball is a premier product from one of the leading soccer ball manufacturers. Known for producing top-quality soccer balls, Select offers a product that exceeds expectations in terms of quality and performance. If you are searching for a high-quality soccer ball, look no further than the Select Numero 10 Ball.
This ball is expertly crafted from synthetic material to provide a soft touch and high-end performance on the field. Available in a range of attractive colors, it is not only functional but also visually appealing. One of its standout features is its versatility, making it ideal for both training and match play, eliminating the need to purchase separate balls for each occasion.
To ensure the ball retains its shape and color, the manufacturers have integrated neoprene foam and PU material lamination into its design. The zero-wing latex bladder enhances the ball's softness and bounce, providing optimal comfort during play on grassy grounds. The 32-panel hand-stitched construction and golf-structured PU surface guarantee optimal aerodynamics for better trajectory.
Meeting or exceeding all National Federation of High Schools (NFHS) and NCAA requirements, the Select Numero 10 Soccer Ball is also approved by the International Match Standard (IMS), which make it a trusted buying option.
The presence of a butyl bladder ensures maximum air retention, keeping the ball inflated for the duration of the game. Longer air retention makes it ideal for training sessions, so you can focus on training instead of pumping the ball repeatedly.
For training purposes, it is crucial to have a ball that provides maximum performance, and the Select Numero 10 Soccer Ball delivers just that. Its combination of quality, performance, and affordability make it an exceptional choice for both amateur and professional players. What helped it make its place in our list was its exceptional performance when kicked hundreds of times against a brick wall during our test and checking session.
In conclusion, the Select Numero 10 Soccer Ball is a top-notch product that offers a unique blend of quality and performance. It is the perfect choice for anyone in search of a high-performing soccer ball that exceeds expectations. Our personal observations, clients' positive feedback, and outstanding features make this ball far better than some of its competitors, such as Mitre S32p and Wilson Stivale Ball.
The Select Numero 10 Soccer Ball stands out among its peers with its innovative design features. The integration of neoprene and a zero-wing latex bladder, along with optimized aerodynamics, has resulted in exceptional performance in our training sessions compared to other models from the Select brand.
Wilson NCAA Copia II Replica – Best For The Money
Pros
Extremely affordable
 
Available for different age groups
Available in different sizes
Eva-Foam Lined panels
Soft feeling
Cons
Stitching can absorb water
If you are looking for a highly affordable soccer ball, then Wilson NCAA Copia II Replica is the best soccer ball to go for. Here are the features of the ball.
Dribbling is improved by EVA foam-lined panels, which return optimal energy when the impact is made with the ball. It feels soft, but the bounce property of the ball is high.
A performance butyl bladder has a balanced shape, consistent rebound, and great air retention. For a training ball, it must provide you with a long duration.
The ball's surface is soft enough that it feels soft on the first touch. The softness of the ball is vital for an endless play of hours. 
Available in different sizes. For 3 (age 8 and under), size 4 (ages 8-12), and size 5 (ages 12+). Select the one that suits you.
The Messi Kids Training Ball – Best for Children's Training
Pros
Soft-touch
Affordable price
The size of the ball is controllable
Perfect for kids
Butyl inner construction is there for better air retention
Ergonomic grip
Easy to control
An ideal gift for kids
Cons
The quality is not up to the mark
If you are looking for a kids training soccer ball, then the Messi Kids Training Ball is the way to go. Adjustable cord, size 3 for kids. A perfect choice for initial control over the ball. Let's have a look at the main features of the ball.
The ball is specially designed for kids. Kids need to have control over the ball, and kids can't use normal balls. That is why we recommend Messi Kids Training Ball for initial training. Workout on the footwork of your kids and increase their control over the ball. 
You can adjust the length of the cord to suit your child's height. Perfect for kids of all ages! You will not get hurt or strain your hands if you repeat drills and practice for a long time with an ergonomic grip.
Soft texture with a butyl bladder for better air retention. The stitching of the ball is a perfect one, kids.
Reach your kids' skill level to the whole next level by gifting them the Messi Kids Training Ball. 
It is time-consuming and energy-consuming to return the ball each time it goes too far when you are training. You can always keep track of your ball with the tether.
Adidas Glider 2 Soccer Ball – A Budget-Friendly Option from the Adidas Brand
Specifications:
Made of 100% Tpu-Film
Machine-stitched
Long-term lifespan
Pros
Affordable
Perfect bounce
Better air retention due to the presence of rubber bladder
100% Tpu-Film makes the surface hard and shining 
Water-resistance quality
Lots of color options to choose from
Durable and long-lasting
Perfect for training
Can bear long playing hours and hard surface
If you want to take your skills to the next level, this is the right course for you
Cons
There are a few complaints about its air retention quality
This is the 8th on our list. Its features are almost the same. A better choice for training and practice. Better air retention and quality bounce.
Adidas has been doing good by producing the best footballs for training for types of age groups. The Adidas Glider 2 Soccer Ball is one of them. Here are the features of the ball.
It is made of 100% Tpu-Film that makes the hard upper surface of the ball. The bounce quality is quite impressive because the ball's surface is hard enough. 
Machine-stitching provides durability. It also keeps the upper surface neat and clean. No uneven stitching. In terms of durability, the ball stands out due to its machine stitching, which lends the ball a long-term lifespan even when used regularly.
The inner side of the ball is made with linings and a rubber bladder. The linings under the surface provide a soft touch, and the rubber bladder is there to retain the internal air of the ball.
You have to inflate the ball after receiving it. But once you fill the ball with air, it will retain for a more extended period due to a rubber bladder inside the ball.
Available in different colors and sizes. So, choose the one that you like the most. 
SenseBall Soccer Kick Trainer – Best For Self Training
Specifications:
Exercise videos
Includes a mobile application
Two online videoconferences
Pros
Affordable
Perfect choice for kids
A wide range of guidance
Durable
Become a two-footed player
Cons
It can't be used for matches only for training purposes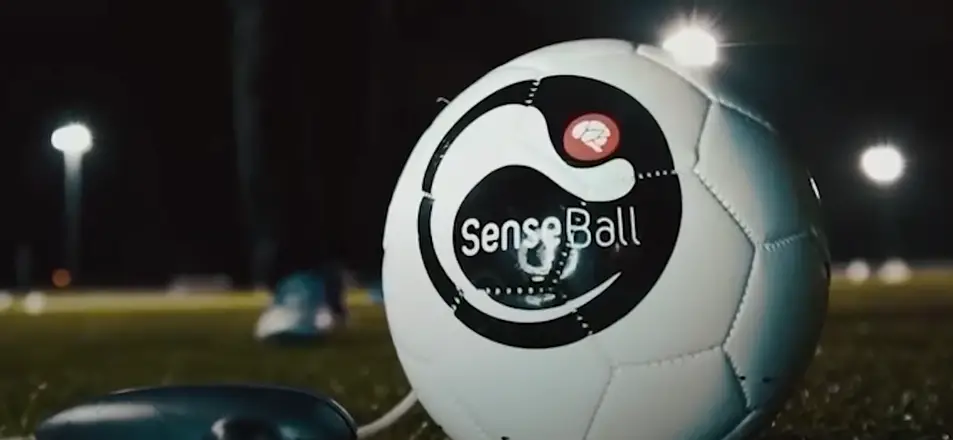 SenseBall Soccer Kick Trainer is the choice for kids between 6-20. The ball covers most of the requirements that a kid searches for in a soccer ball. 
The most important feature of the ball is that it encourages individual training. If you do not have a trainer and want to start your career as a professional footballer, then Sensball Soccer Kick Trainer is the best pick. In addition to the exercise videos, it includes a mobile application, a didactical program, and two online videoconferences. In these exercises, the task gets progressively more complex, and an in-depth explanation is provided on how to complete it. It's like having your own soccer coach.
Kids learn how to control the ball. They learn how to give perfect passes to other players. Everything you do has so much repetition that can make you a perfect soccer player. Improve your decision-making abilities. Move quickly and accurately in crowded areas. Become more focused, intuitive, coordinated, and synchronized.
Another essential feature of the ball is using both feet to make contact with the ball. It makes you a two-footed soccer player who can use either foot for playing perfect shoots. One season, you touch the ball an average of 500,000 times and use your left foot as often as your right foot. Your left foot and right foot alternate constantly.
Keep away injuries by using the ball according to the instructions. So, this is overall a perfect soccer ball for those who want to start their career as professional soccer players.
Buying Guide – Construction Material Of A Soccer Ball
Before buying soccer training balls, you have to look for some common characteristics. And here are the characteristics that must be considered while selecting the best soccer training ball.
Hand-stitched for hard and rough surfaces
For soft surfaces, machine-stitched soccer balls will be a good choice
Leather surface balls are durable
Air containing capability 
Thickness of Lining 
Quality of Bladder
So, these are the main aspects that you have to keep an eye on before buying a soccer training ball. We have prepared the following list of the best Best footballs For Training for your convenience after several hours of tests. The list contains soccer balls from different brands. Let's jump into the list without wasting your precious time.
Well, it is important to know about the construction material of a soccer ball. You can't make a good decision if you don't know about the material used to make a soccer ball. So, let's look at these materials to understand the manufacturing of a ball in a better way.
Cover
The cover is the outermost part of a soccer ball. It protects the inner parts like the Lining and Bladder of a ball and holds the shape of a football. It is the colorful and most attractive part of a football. This is crucial for manufacturers as they paste their logo here.
The covers or casing of a soccer ball mainly consist of PVC (Poly Vinyl Carbonate) or PU (Polyurethane).
PVC is the least expensive, and most of the training ball manufacturers use PVC as it provides them a better texture and quality water resistance.
PU is the most expensive one. It is used for manufacturing premium quality soccer balls. It provides users with even better features.
There are rubber or plastic cover balls as well. But they are the cheapest, and their quality is not that good. 
If you are looking for training soccer balls, the balls made with PVC technology will be a good option. They are affordable, durable, and long-lasting.
Lining
A soccer ball's lining is the piece that is placed between the bladder and the casing. It shapes and structures the ball and contributes to its controllability along with the casing. So, this is also an important factor that plays an important role in the durability and long-lasting of a soccer ball.
Bladder
The bladder is the innermost part of a soccer ball. It is the part responsible for holding or retaining the air inside a ball. You have to keep it inflated to play a soccer game. There are two types of bladders butyl or latex.
Butyl bladders are more affordable, better at keeping their shape, and better hold air for more extended periods.
While they might not offer the best touch and responsiveness, they are designed to be durable, so they can withstand repeated daily use. For this reason, training balls typically have this type of bladder.
Latex bladders offer better bounce, feel, and touch while allowing for better air retention at a higher price. Premium soccer balls use latex bladders.
Panels
Panels are the segments composed together. Their composing or bounding affects the shape and flight of a ball. 
By creating fewer panels, we can reduce seams, which means the soccer ball can become closer to a perfect sphere, reducing water uptake, increasing speed, and allowing it to curve more and better.
By adding more panels, we might increase controllability, which could be valuable for training and practice. So, classic 32-panel soccer balls are options for training.
Conclusion 
We hope that you would have got what you were looking for. But still, we are going to present a few important aspects of the topic. Training balls are of different kinds featuring numerous qualities. You have to look for quality features before selecting a training soccer ball. The term "well-known and great soccer balls For training" is difficult to answer, but there are some standard features that you should have in mind before buying the best training soccer balls for your kids or players.
It should offer optimum water resistance.
Must be affordable
Soft-touch
FAQs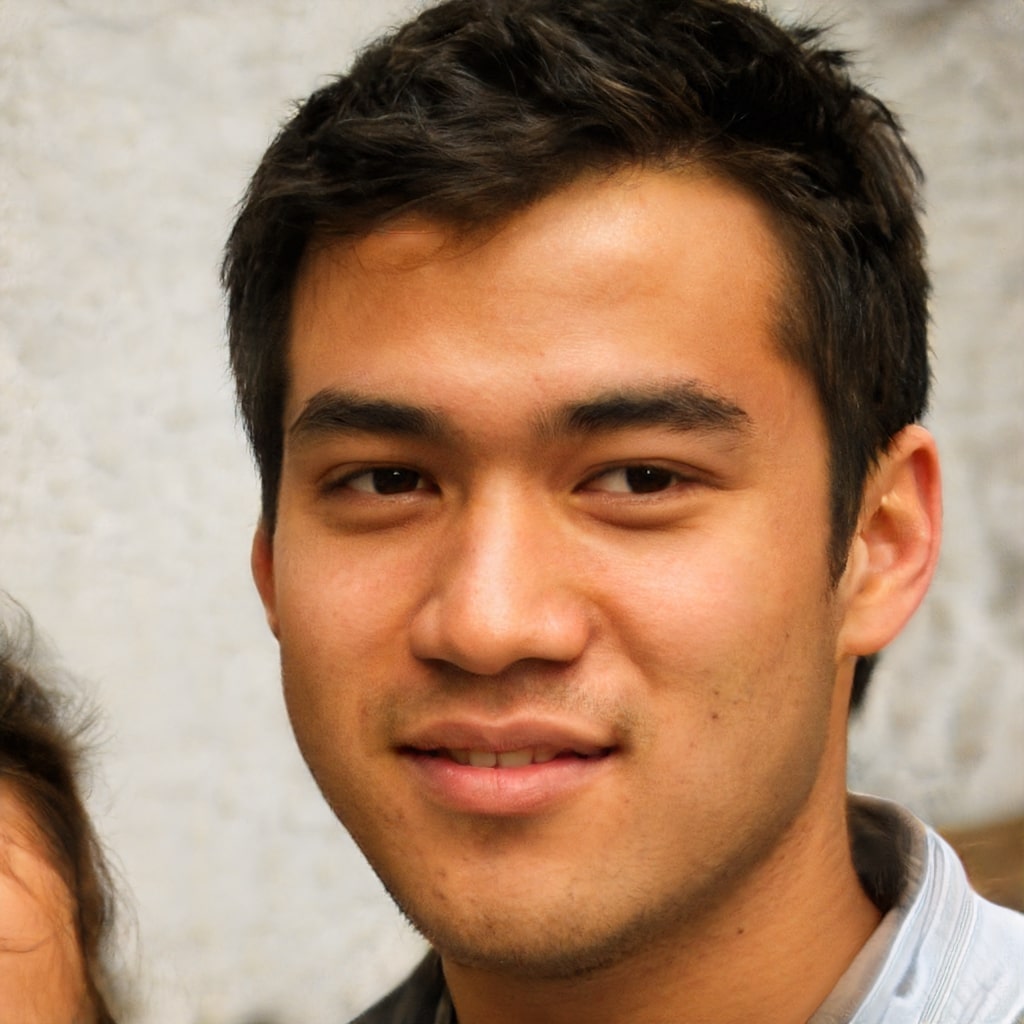 I Benjamin have been a lifelong fan of the game of soccer and bring a wealth of knowledge and experience here on the site. Being a professional soccer player, I have a unique perspective on the sport and am able to provide valuable insights to our readers. In my role as the lead writer for our site, I aim to help readers improve their understanding and enjoyment of soccer through my in-depth analysis and informative articles.