Best Soccer Balls For Toddlers / Kids 2023
It's no wonder that a soccer ball comes in 5 different sizes, and we use every size for a different age groups. Undoubtedly the parents will choose a size that fits their child. In order to choose the best soccer balls for toddlers, we are going to explain everything that confuses you, like size, quality, and price.
We have tested some best soccer balls for children that will improve their footwork and entertain your child. Let's dive into the detailed reviews and buying guide of the best soccer balls for kids to know about every aspect of these balls and find what we precisely need.

We strongly advise that you thoroughly review this comprehensive buying guide and consult the relevant sections prior to making a potentially misguided purchase.
Buying Guide
This comprehensive guide provides detailed information about these balls, including size, construction, design, and price, to help you make an informed purchase decision.
Size.
If you are going to buy a soccer ball for your toddler or kid whose age is between 2 to 6 years, you should go for balls from size 1 to 3.
We suggest size 1 and 2 soccer balls for toddlers and size 3 for six years, old kids.
Design.
Are you searching for a ball to gift your child that not only performs well but also boasts an attractive design? We recommend considering options such as the "PP PICADOR" and "Daball Soccer Ball," both of which possess both durability and aesthetic appeal.
Construction.
"It is impossible to predict the treatment a soccer ball will receive once it is in your child's possession. The ball may be subject to biting, prolonged exposure to sunlight, and potential immersion in water or entanglement in thorny bushes. With these potential scenarios in mind, it is advisable to choose a ball that is highly durable. This will ensure that your investment is not wasted due to the premature destruction of the ball."
Price.
It is a common misconception that a higher price tag guarantees a superior soccer ball. However, this is not always the case. Its cost does not solely determine a ball's quality.
By carefully reviewing our buying guide and adhering to the guidelines provided, one can purchase a durable ball at a reasonable cost. We encourage you to consider our recommendations and trust in our expertise to find the perfect ball for your loved ones.
FAQs
List of 4 Top footBalls for Toddlers / Kids
IMAGE
PRODUCT
FEATURES
PRICE

Top Pick

PP PICADOR

Material: 100% TUP
Brand: PP PICADOR
Designs: Multi Designs
Available Sizes: 1, 3
Package Dimensions: 9 x 5.4 x 3.6 inches; 9.6 Ounces

Check price

Size 3 Pick

Aoneky Mini Kids

Available Sizes: 3
Color: White
Material: PVC
Item Diameter: 7 Inches
Brand: Aoneky
Weight: 6.7 oz

Check price

Kid's Training Ball

Runleaps Ball

Color: Blue-Orange, Blue-Pink
Material: TPU
Brand: Runleaps
Net Weight: 300g
Sizes: Size 3 only

Check price

Beautifully Designed

Daball Soccer Ball

Brand: Daball
Item Diameter: 5.75 Inches
Material: TPU
Designs: multidesigns
Sizes: 1, 3

Check price
PP PICADOR – Best Soccer Ball for Kids
Specifications:
Abrasion resistance
Super Elasticity
suitable for beginners
The PP PICADOR boasts a soft-touch and unique designs, making it both visually appealing and enjoyable to play with. Its beauty and softness when kicked make it an ideal choice for toddlers to use.
Pros
Can be a unique gift for your loved ones
Comes in four unique designs
Comes with an inflator
Abrasion-resistant
Maximum durability
can withstand both indoor and outdoor surfaces
Made of 100% pure materials
Comes in size 1 and 3
Cons
The company takes a bit longer to shift it
A bit smaller than the size we expected
If you want to gift something special to your beloved younger son or daughter, then PP PICADOR can be a unique, pleasing, and enjoyable gift for them. Kicking a soccer ball for a toddler can become an excess energy killer for them.
Kicking this product can become a reason for finishing your child's contumacy and fractiousness and improving the parent-child relationship. Furthermore, PP PICADOR will help you keep your kid stay away from the electronics such as mobile, tab, or any other gaming product that won't only weaken your child's eyesight but also impact their brain.
The ball comes in 4 unique and eye-catching models or designs. These designs include:
Dark blue unicorn.
Green Turtle.
Pink Bunny.
Pink Fox.
Each model of PP PICADOR performs exceptionally well during child's play, ensuring that it is resistant to tears and bursting, allowing you to make your purchase with confidence.
This child soccer ball is built with TPU leather which makes it abrasion-resistant and long-lasting. The ball can withstand both indoor and backyard surfaces. So it would be best if you did not worry about the outer cover of this toddler soccer ball.
Because our children are always the beloved ones in our families, so we don't even expect a single wound for them to receive. You will prefer a ball that won't hurt your kid when he/she kicks it. And as per our experience and observations, PP Picador is the best choice.
Let me tell you that the PP PICADOR comes with a soft kicking feature that feels great when kicked, so there is no chance for your child to get hurt while kicking this ball.
Commonly, children can't wait for their gift to be unpacked, inflated, and made ready to use. So the problem is solved here because this ball package includes a pump inside, so inflate it a start playing quickly with your cutest toddler.
We observed that the ball retained air for longer due to its bladder. The rubber it is made of is Eco-friendly and is built with a hundred percent toxic-free materials.
Aoneky Mini Kids – Best For Children's Training
Specifications:
long-lasting cover
Great air retention
easy-to-inflate
The Aoneky is designed with a durable cover, making it suitable for use in all weather conditions. It is an excellent training tool for beginners as it allows for exploration of soccer techniques and strategies with its soft and safe design.
Pros
Easy-to-inflate
Can be a beautiful birthday gift
comes with a small pump for inflation
Best for indoor and outdoor use
Good for all weather
Comes with a soft outer sphere that makes it very comfortable to use
Cons
Shipped deflated
Comes in size 3 only
Comes in only one design
Your first priority is always to keep your children smiling, and you can do it only by giving them beautiful and entertaining gifts. Aoneky Mini is one of the delightful products that can bring happiness to your family by playing with your children.
Every parent wants their children to grow strong and active, so playing soccer can be the game to make them active and strong. How? Kicking a soccer ball improves the footwork of a toddler and strengthens his nervous system, and Aoneky can help in this regard.
Aoneky Mini is one of the safest and good soccer balls for toddlers to play with. It has a spherical shape and soft touch that protects a child's toes from being injured.
In addition, the ball can withstand all weather. It can perform the best on any indoor/outdoor surface due to its long-lasting cover, which uses PVC (Polyvinyl Chloride).
Our team has recommended the utilization of this ball instead of the Aoneky Traditional model. This ball has demonstrated superior performance in several key areas, including durability, overall performance, and feedback from users in comparison to the Aoneky Traditional model.
Furthermore, this easy-to-inflate and beautiful birthday gift feels soft while kicking and is a perfect size for your kid's little legs. Your child will love kicking the ball around the backyard and can easily improve his/her footwork and soccer skills.
Please be informed that the brand ships the product deflated. However, it is accompanied by a convenient pump for inflation. Rest assured, the reason for recommending this ball is its durability capability of withstanding rough usage and is also effective in aiding the development of a child's skills.
Runleaps Ball – Training Soccer ball for kids
Specifications:
High softness
Easy to clean
Official Standard Size 3
A perfect choice for your children to improve their footwork and soccer skills.
Pros
Made of Premium Material with excellent elasticity
The design isn't faded due to sweats and sunlight
Eye-catching design/graphics
You can get it in two different designs
Sturdy construction
Exceptional rebound
Cons
Comes in size 3 only
Shipped without an inflating pump
Shipped deflated
Do you want your child to avoid electronics and make interactions with you? We recommend you involve him in physical activities, and soccer is one of the best physical activities. A beautiful ball like Runleaps can make your child's interested in soccer.
Its modern and attractive design will attract your child to play with this admirable ball. The ball comes with an eye-catching star pattern design that isn't faded early due to the high amount of sunlight or sweat.
You should not worry about its sturdy construction, which is made of premium and long-lasting TPU materials that make it durable. You can go for this option if you are going to play with it on a court or any other surface type. Its durable cover makes it able to withstand all kinds of powerful shots and hard surfaces.
In addition, this training soccer ball is suitable for your 1-3 years old children. They can comfortably play with it without worrying about any harm to them.
The company will ship the ball deflated to you without any pump included in the package. If the inflation of a soccer ball isn't a big deal for you, then you should go for this ball due to its excellent construction, exceptional rebound, and fantastic performance.
Daball – Kid and Toddler Soccer Ball
Specifications:
Maximum durability
Great air retention
Non-toxic
Daball is a non-toxic and eco-friendly football that makes it safe for your kids and the earth. Let's inspire the awareness of soccer in our children and make their interest in soccer.
Pros
Comes in three different sizes and designs
Can be an attractive and astonishing gift for your child
Eye-catching design/graphics
Abrasion-resistant materials
Non-toxic TPU materials
Sold at an affordable price
Shipped with an outstanding gift box and an inflation pump
It comes with two different sizes
Very durable
Cons
A bit lighter than other size 3 balls
Daball toddler soccer ball comes in three different sizes and designs that fulfill both size and design requirements. You can purchase this fantastic ball in 3 attractive designs, which include the following animated designs.
The Zebra design
Noah, The Blue Sloth
Terry, The Fox
If you want to gift something unique and attractive, you shouldn't skip this ball. That said, the only thing that matters for a child is beauty, not quality, but being a father or mother, you prefer to choose a toy/product that is beautiful and durable also.
The company has built this ball with sturdy and abrasion-resistant materials that can withstand a toddler's bite and many outdoor surfaces. Furthermore, the most admirable feature of this ball is that its company has developed it with non-toxic TPU materials that make it more durable and suitable for your child.
This ball is worth the price because if we compare this ball's features with some other brands' products, those cost more than this one. This was the reason for including this product in our list. It costs less but provides a great playing experience.
The ball comes with an outstanding gift box and an inflation pump.
Conclusion.
Generally, parents always choose the safest game for their children. That's why we picked up these balls based on softer touch and beautiful designs so that these will not only attract your children but also enable them to play safely. We aim to present to you products that are jack of all trades.
We hope your children will love playing with these aesthetically pleasing and well-designed soccer balls for toddlers, kicking them around the park, spending more time with you, and promoting happiness between your child and you.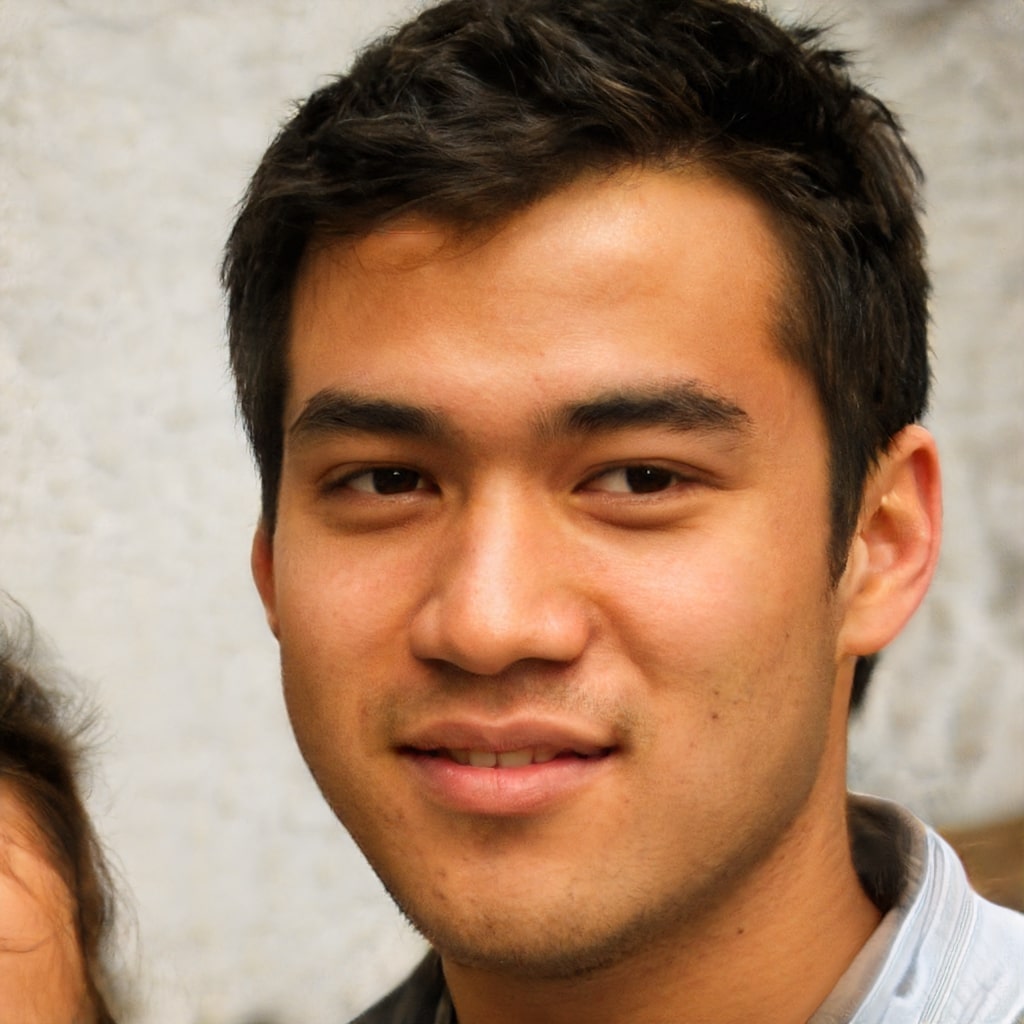 I Benjamin have been a lifelong fan of the game of soccer and bring a wealth of knowledge and experience here on the site. Being a professional soccer player, I have a unique perspective on the sport and am able to provide valuable insights to our readers. In my role as the lead writer for our site, I aim to help readers improve their understanding and enjoyment of soccer through my in-depth analysis and informative articles.