This article informs you with information about the best soccer balls for juggling. If you're wondering how to find a quality ball for juggling, then this article has all the answers for you. This review is based on our expert team's extensive research and several tests. You will surely find something special that you are looking for.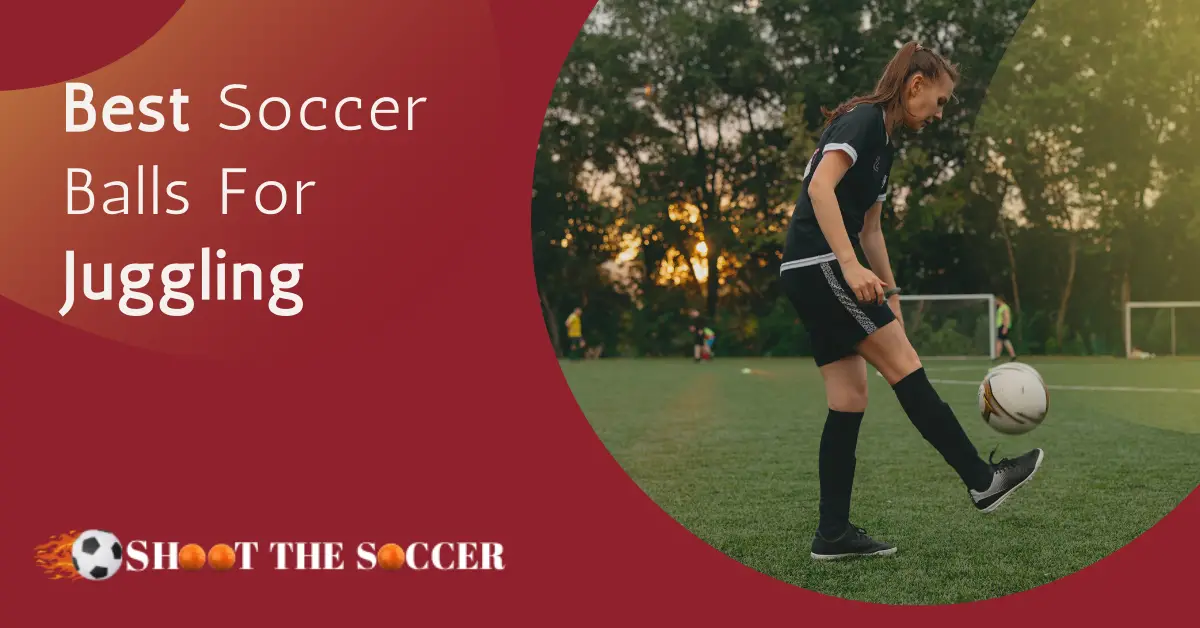 Soccer balls come in various sizes and designs, which makes it tough to give a definitive answer on what's the best. To help you narrow your search, we have compiled a list of variables to consider when buying a new ball.
There are different kinds of soccer balls available on the market right now, but some are better suited for juggling than others.
A good ball for juggling is the one that you are most comfortable with.
Consider the following juggling skills:
Juggling speed (how quickly you can juggle)
Power (the ability to concentrate on one thing)
Before you dive into the detailed reviews of the balls, we recommend you to go through this buying guide to help you pick the right one according to your needs.
How To Choose The Best Footballs For Juggling?
The game of soccer is not just for kids. Any age group can enjoy it, but picking the ball that best suits your needs is vital. Not only does picking the best ball for you allow you to focus your energy on playing instead of worrying about your equipment, but it also lets you focus on training rather than spending money.
We have tested many balls and done an extensive research to help you find the perfect ball for juggling in this guide!
The best soccer ball for juggling is a very subjective topic, but I'll try to make you feel better by providing a list with some recommendations.
A soccer ball's size, weight, and bounce are the most important things. They are the three most significant factors that will help you decide which one to buy.
Ball bladder:
In order to buy a soccer ball bladder, it is essential to keep some key points in mind.
The material of the bladder is typically latex or butyl. Knowing about the type of bladder you want before purchasing is important because its prices can vary greatly.
It's pretty simple if you are buying a soccer ball for a practice session, training, or juggling/freestyling, you should go for a ball that has a butyl bladder inside. A ball with a butyl bladder retains air for longer which helps the player focus on his training or practicing instead of being worried about the ball's deflation.
On the other hand, if you are thinking of buying one for official/premium or other competitive matches, you should choose a ball with a latex bladder. A latex bladder makes the ball responsive and helps the player to perform the best with it.
Joining Of The Ball
A joining of the ball means the stitching of a ball. We will try to make you understand in a simple way that what type of stitching your ball should have if you are going to buy one for juggling, training, and practice sessions.
If you are buying a ball for an official match or any other competitive matches, then you should prefer a ball with thermally bonded panels. These types of balls' panels are thermally fused, making the ball more aerodynamic and providing a predictable trajectory.
If you are looking for a ball that is supposed to be used for juggling, practice, and training sessions, then you should go for a ball that is hand-stitched or machine-sewn. Why do we recommend this type of stitching for a juggling/practice ball? That is because hand-stitched balls are supposed to be more durable, and you need a long-lasting ball for your daily practice.
Hardness Or Softness
The firmness of a soccer ball can make or break a routine. Each type has pros and cons, but this guide will help you decide on the best ball for your juggling routine.
For a beginner, a softer soccer ball would be ideal. This is because they will get used to the movements, making it easier to learn new tricks.
For an advanced juggler, a firmer soccer ball would be better. It will give more stability and allow for more accurate throws and catches.
Size
What size of a soccer ball is suitable for juggling? This is an important question that you may want to ask yourself before you buy a soccer ball. As this sport has grown in popularity, many options are available for the amazing footballs for juggling.
Most people use the "official" size of a ball as their standard for the type of soccer ball they should use. However, it can be challenging to determine which size would be appropriate for you. Here are some guidelines for picking the right ball size, depending on your skill and experience with football juggling.
A general rule of thumb is that each level should have the size of the ball used – children's balls should be more petite, tournament balls should be more extensive, and professional tournament balls may even have other measures in between these two extremes.
However, a size 4 soccer ball is recommended for juggling for a professional player to master their freestyling skills, whereas a size 2 soccer ball is suitable for 3 to 5-year-old children.
Materials
The material making up the ball has a significant role in the success of your juggling. If you want to buy the great one for juggling, you need to think about how long you will be juggling and what type of surface you will be doing it on.
A durable ball with resilience is recommended for those who practice their skills on hard surfaces such as concrete and asphalt because it makes it easier to juggle without worrying about the ball getting a hole or tear.
The juggling balls are not created equal – some are heavier, some have better grip, and others have various bounce levels depending on your skill level.
| | | | | | |
| --- | --- | --- | --- | --- | --- |
| Comparison Chart | Senda Street Football | Ace Glider Soccer Ball | Nike React Soccer Ball | Nike League Strike Ball | SKLZ Star kick solo trainer |
| Brand | Senda | Adidas | Nike | Nike | SKLZ |
| Material | Rubber | Synthetic | Polyester | Polyester | Synthetic |
| Color | Black/White | Solar Yellow/Black/Solar Red | Crimson/Dark Grey/White | White | Green and white |
| Size | 4 | 5, 4, 3 | 3 | 5 | 1 |
| Special Features | super-grippy | resist abrasion and last longer | superior air retention | Long-lasting | easy to handle |
Comparison chart
This site is a participant in the Amazon Services LLC Associates Program, an affiliate advertising program designed to provide a means for us to earn fees by linking to Amazon.com.
SENDA Street Freestyle Soccer Ball
Specifications:
Super Durable
superior control
reinforced bladder
SENDA has produced this top-quality freestyle street soccer ball for tricks and skills. A perfect choice for those players who love to play with a size 4 ball. Grippy that ensures premium control and bounce reduction.
Product Review:
If you are tired of only kicking soccer balls on soccer fields and want to switch to playing on streets or elsewhere, the SENDA Street Freestyle soccer ball might be the perfect solution for you. Providing better air retention and a premium grip makes this a frontline choice for those who like to play in the street.
Playing on the streets demands a bit different level of skills. Though the basics remain the same, you still need a soccer ball with additional features. So, we have a street freestyle soccer ball for you that is called SENDA to help uncover your freestyle skills and showcase your talent.
Street soccer balls need to be more grippy and sturdy. The SENDA street freestyle ball is packed with both features. The sticky and grippy tire-like rubber used in the making of the ball will provide you with better control over the ball. The covering will protect the ball from deteriorating quickly.
Air retention is significant while playing on the streets. So. for better retention, the ball is inserted with a butyl bladder. The bladder ensures it retains air for a longer time.
The ball is specially designed to play on streets and indoors. juggling, tricks, and skills can be improved with the use of this ball. The outer surface features a reducing bounce that ensures perfect grip and control over the ball.
One of the best futsal soccer balls. Outstanding grip, better air retention. Go anywhere and do anything you want to unleash your street soccer skills.
If you play street soccer in groups, this ball is not for you. The reason is that the surface is too grippy to interfere with the game.
What I liked
Budget-friendly
Tire-like cover surface for better gripping and control
Better air retention
Reduce bounce quality also offers excellent control
What I didn't like:
Not recommended for group play
Not a match ball soccer ball
Specifications:
A combo of football and soccer ball
New ball with optimal grip
Available in 3 sizes
Improve agility, balance, timing, and coordination
The Ace Glider Soccer Ball has just arrived to take your game to the next level. We know that the key to every sport is the right equipment. The Ace Glider Soccer Ball is made out of high-quality materials and provides an optimal grip! It's perfect for indoor or outdoor use. You do not need any other equipment! Take it with you anywhere you go!
Product review:
Ace Glider is the best soccer ball for juggling. It is perfect for beginners who are new to the sport.
It is an ideal soccer ball choice for anyone looking to get started in juggling. This Adidas ball provides a good grip, and its waterproof surface makes it easy to hold and juggle on wet surfaces.
The Ace Glider is a juggling soccer ball that amuses you while you are playing with your friends. It has been designed with a softer outer coating and a rugged plastic interior for durability.
The ball has been designed to achieve its maximum performance and avoid any damage to the surface or interior of the ball. The outer coat offers an easy grip and prevents the ball from slipping away from you during your journey. Ace Glider Soccer Balls are available in 3 sizes: 30 cm, 40 cm, and 50 cm in diameter.
A Glider is a soccer ball that sits on the ground. The athlete carries it in their feet and runs around while kicking it.
Ace Glide is a type of soccer juggling trainer. It's designed to improve agility, balance, timing, and coordination while the player kicks the ball back and forth between their feet while running around.
This ball is a revolutionary, high-performance soccer ball. The spherical surface of this ball is made from a proprietary, uniquely designed material called LEXAN. It features a decent shape and design, which provides complete control for all players of all ages and skill levels.
What I liked
A revolutionary, durable, and high-performing soccer ball
The Ace Glider Soccer Ball is easy to control and perfect for beginners
Made for indoor and outdoor play
Features description: – 20% lighter than traditional balls
100% ball compression technology
Safer than traditional balls
What I didn't like:
• Available with limited color collection
Specifications:
Responsive cushioning
Lightweight
Explosive power
Precision placement
Quick response
Nike Reactis the first-ever soccer ball featuring Nike's innovative React technology. It has a unique construction that provides a significantly more consistent touch for better control. It's the perfect ball for any player looking to improve their freestyling skills.
Product review:
The Nike React is a soccer ball that provides the ultimate juggling experience. It is a top-quality ball that can be used for various sports activities, from soccer to basketball.
This Soccer Ball has been developed jointly by Nike and Reebok. The design is meant to be more aerodynamic and provides users with all the necessary features they might need in a juggling ball.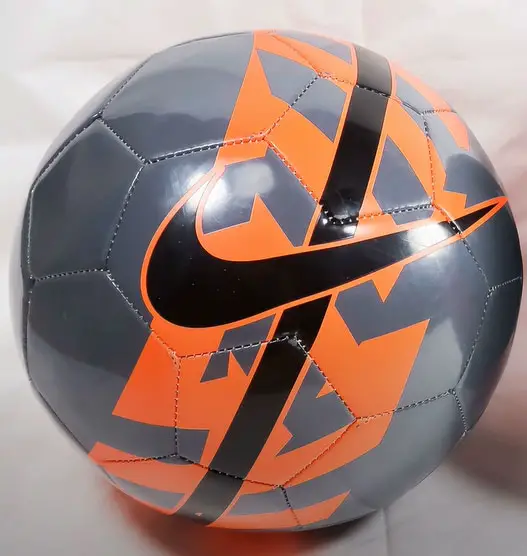 While checking the ball, we observed that the features of this ball are similar to the ones found in the standard practice balls, which makes it easy and simple for beginners to learn how to juggle with them without any problems.
The Nike React Soccer Ball was designed to provide players with the best performance and durability. With its soft-touch exterior, it also offers excellent grip during play. Players can easily control the game with this ball since it is highly responsive due to its design. It features six hexagonal panels on each side of the ball.
The Nike React is among the best soccer balls for high school players or youth. It is designed with a technology that allows it to respond to the user's movements.
The ball reacts by emitting light when kicked or moved, changing colors depending on how hard or fast the player kicks or moves it. This ball is meant to improve skill development, engagement, and overall performance.
Nike React can be equipped with an elastic tether on it. It helps players stay on the ball while they start dribbling and passing. Nike's design team created this innovative product after observing how some players use a training rope to control while playing soccer. They aimed to make the product better and more effective for athletes without adding extra features or buying expensive equipment.
What I liked
One-piece construction for improved ball accuracy and fewer seams to rip.
Highly responsive grip texture for improved ball control.
Lightweight, durable design with improved aerodynamics for better speed and control on the pitch.
Nike React Soccer Ball helps you build skills and precision for tackling and passing.
Made with Nike's latest generation of materials like Hexagon Grip for responsive, reliable performance.
Immerse yourself in the ultra-responsive 3D design.
What I didn't like:
The valve where the air goes in would not seal properly in some cases so that it wouldn't hold air for a long time.
Nike Premier League Strike Ball – Best Soccer Ball For Training
Specifications:
Full-grain leather upper for durability
Lightweight synthetic for durability
Ultra-lightweight
Wide variety of colors
The Nike Premier League Strike Ball brings together the best of Nike's innovative soccer technology to help you strike perfectly. This Premier League Strike Ball has a durable coverboard to keep it looking great. Plus, it features hexagonal ports for improved ball control and an injection-molded foam layer for an excellent ball feel.
Product review: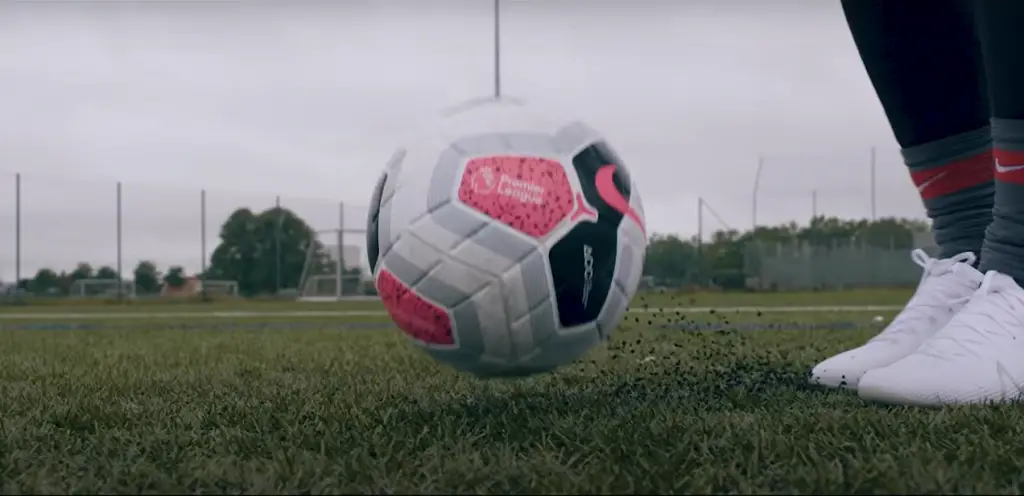 The best soccer juggling can be seen with the Nike in Premier Leagues when players from each team play with the ball at their feet and try to score goals. The players who do best at this skill are called strikers, and they get to play for their respective teams' titles.
Nike Premier League Strike Ball is an official scoring pad that Nike has designed for players who enjoy playing soccer and like to show off their juggling/freestyling skills.
Its cover helps the players to manipulate it easily and quickly, which makes this ball best for freestyling. Furthermore, the players prefer those balls for juggling that are neither lightweight nor too heavy that can not be controlled when juggling it.
In the Nike Premier League Strike Balls advertisement, a child juggles soccer balls to show how well they can protect their feet. The child is an example to take away from the traditional idea of a soccer player in a uniform.
The center has state-of-the-art LED lighting, 3D graphs, and screens that let you track the ball in real-time. The two outer zones are made for soccer illusions and stunts.
What I liked
The ball is engineered for optimum performance on the pitch.
Made with a one-piece, seamless design that's long-lasting.
A brand new, dynamic feel with an engineered hybrid ball that offers a unique combination of soft and firm surfaces.
Made with Nike's 360 Touch technology to enhance responsiveness and the perfect blend of softness for underfoot control.
Made with Nike's latest generation of materials like Hexagon Grip for responsive, reliable performance.
What I didn't like:
This ball went flat early and then it was a bit hard to pump.
SKLZ Star-Kick Solo Soccer Trainer
Specifications:
versatile
4-piece set of reusable balloons
An instructional DVD
Try out the SKLZ Star-Kick Solo Soccer Trainer for a fun soccer workout. You can train yourself anywhere, anytime, at your own pace with this trainer. Hit the ball against the device and watch the rebound come right back to you, so you never have to chase after it. The weighted base provides the perfect balance to work on your footwork and guide in a natural way.
Product review:
The SKLZ Star-Kick Solo is the best Soccer Juggling Trainer that has two foam panels shaped like the stars of a soccer ball. It features a strap that can be wrapped around your ankle so it won't slip. Sklz is bringing you this professional soccer training product at an affordable price! These soccer trainers are great for improving soccer skills, especially in footwork.
It helps you learn to balance and move in dangerous situations when the ball is out of reach. It will also help you develop soccer skills like passing, dribbling, and shooting.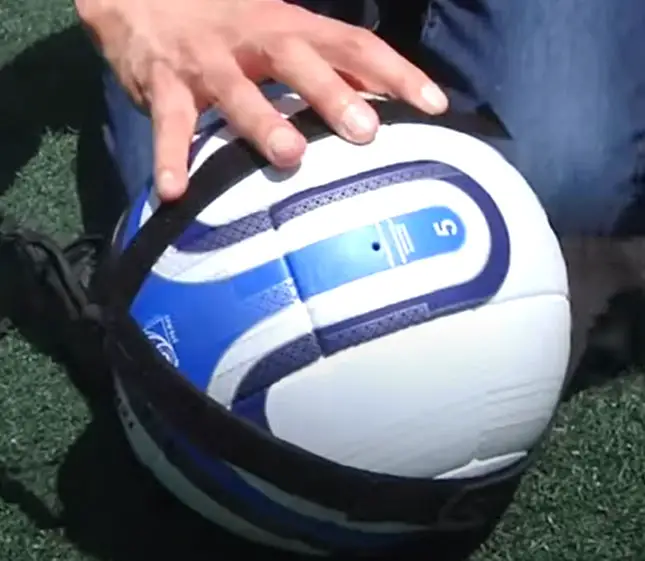 Soccer is an ever-changing game that requires agility, speed, power, and skill at both ends of the field to succeed – which can be difficult without proper training or practice with a higher-level player.
The Star-Kick Solo Soccer Trainer with Size 1 Soccer Ball is designed to improve your technique while helping you gain confidence in your abilities.
This soccer trainer has been designed to make juggling easy for beginners and offers more advanced users an opportunity to improve their skills to the next level. There are multiple uses of this product for all types of people.
Soccer jugglers use this soccer trainer to learn tricks and improve their skills with a smaller ball size. The brand has designed the Solo model to offer more control without having interference from other players in the area.
One of the most unique and good quality balls for juggling or freestyle is the SKLZ Star-Kick Solo Soccer Trainer. This ball comes lightweight and has an orange design.
A player can kick it easily on the grass, sand, or other outdoor surfaces. The size one ball also comes in many different colors, such as yellow, blue, and green, depending on personal preference and team colors.
The Star-Kick football provides players with a quality ball for their freestyle skills and an instructional DVD that teaches freestyle kicking techniques.
What I liked
Get instant feedback on your skills and drills with this soccer trainer
The best way to improve your skills without the risk of injury
Compatible with any soccer ball size.
Replacement of traditional t-ball system
Durable latex bladder and cover with quality stitching.
Encourages focus & accuracy by using different levels of resistance.
Comes with a size one soccer ball for added value.
Final verdict:
To help you choose the coolest soccer balls for freestyling and juggling, we assembled some professional soccer players of our team and did great research on checking plenty of soccer balls. We picked up these balls based on our research and experience and presented these to you.
We hope that our list of the top freestyling balls has finished your confusion and tension. Please let us know if you also know about better juggling balls.
Please let us know if we have missed anything; thank you.
Frequently Asked Questions (FAQs)