Best Bubble Soccer Balls 2023 – Durable And Lightweight
Are you seeking to eliminate your stress and anxiety through a unique and enjoyable activity? If so, we highly recommend perusing our curated list of the best bubble soccer balls. These options will not only enhance your fun but also provide a rejuvenating respite for your mind and body.
Experience a new level of play with our large, inflatable bubble balls, filled with ample amounts of air to securely contain your body. Engage in soccer, wrestling, or other outdoor games by inflating the balls and letting the fun begin. Embrace the freedom to bump into each other, push, pull, or engage in any whimsical activity you desire. Ready for an exciting adventure? Don't wait; try it now.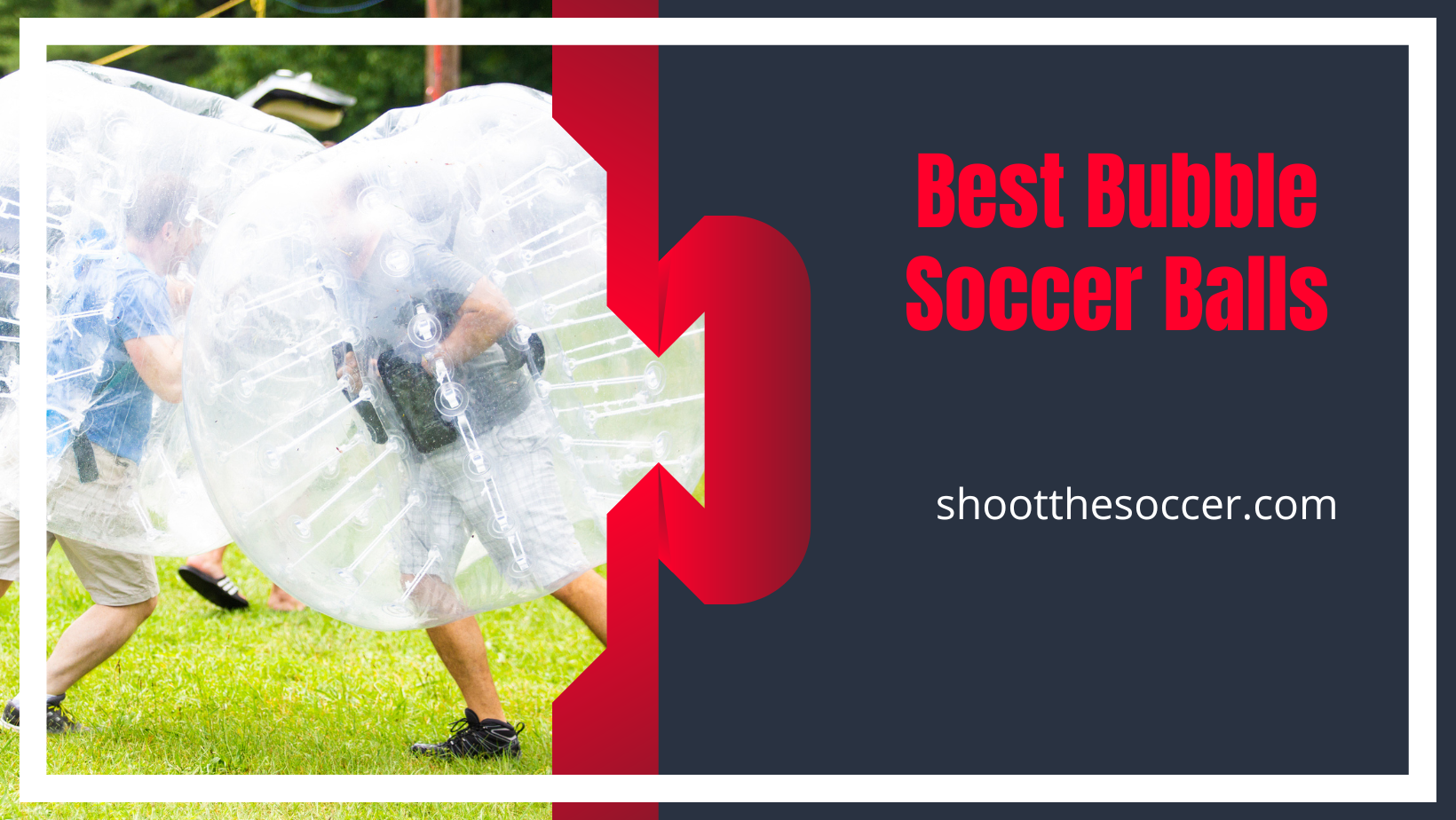 Know How To Choose The Right Bubble Soccer Ball For Yourself…
Parents derive satisfaction from fulfilling their children's desires. Elevate your children's gaming experience with a unique gift. Consider purchasing one of the top bubble soccer balls this season. However, when making this investment, it's crucial to ensure the safety of the product for both you and your children. Prior to making a purchase, ensure that the ball you select has the following safety features.
The first thing you have to check before buying the great Bubble Soccer ball is to check out its stitching and valves. Sometimes, when it is deflated, it is hard to determine whether the ball is stitched well or if there are some defects. To check the stitching and valve quality, you have to inject some air into the ball. After injecting some air, you will know whether the ball is damaged or perfect. 
If you have decided to buy a bubble ball with fasteners, please check the fasteners carefully to see if there is any damage. 
While deflating, make sure that the ball reduces a bit slowly; it should have more air valves.
If you are looking for a sturdy and robust bubble soccer ball, you have to choose the one with seven fasteners in a row. 
But if you are looking for a ball with a clear vision, then five fastener balls will be a good option. 
A ball with a headcover is safer and more reliable for kids than a wearable ball.
For clear vision, you can select the one with fewer fasteners.
List of 7 Top Quality Bubble Soccer Balls – Reviews and Buying Guide
YUEBO Bumper – One of the Best Bubble Soccer Balls for Adults And Kids
Specifications:
Sturdy PVC material
Can survive extreme conditions
Can bear up to 250lbs of weight
Enhance your fun with a versatile activity that caters to people of varying ages and weights. The weight limit ranges from 60 lbs to 250 lbs, and the height range is from 3'9" to 6'3″. Experience a brilliant addition to your leisure activities.
The YUEBO comes equipped with seven fasteners in a single row to keep the shape of the soccer ball tight and create resistance against any bump or collision while using the ball.
These fasteners regulate the expansion of the bumper ball, promoting stability and reducing vulnerability. They monitor the amount of air required for optimal inflation, ensuring a safe and enjoyable bubble soccer experience.
The product construction material is another vital factor that should be considered. The plastic bubble balls by YUEBO are manufactured using a 0.8mm solid and sturdy PVC material. This is a ball that is exceptionally thick that can survive extreme conditions. The odorless and non-toxic features of the product let you play for a long time. The sturdiness of the materials makes it long-lasting and durable.
Now one of the burning questions about good bubble soccer balls is: What is the ball's weight-bearing limit? There are different sizes of bubble balls available with varying limits of weight. But The YUEBO Bumper Football can bear up to 250 lbs of weight. If you fall into that category, just twist, roll, bump or do anything with the product to reach your enjoyment to the next level.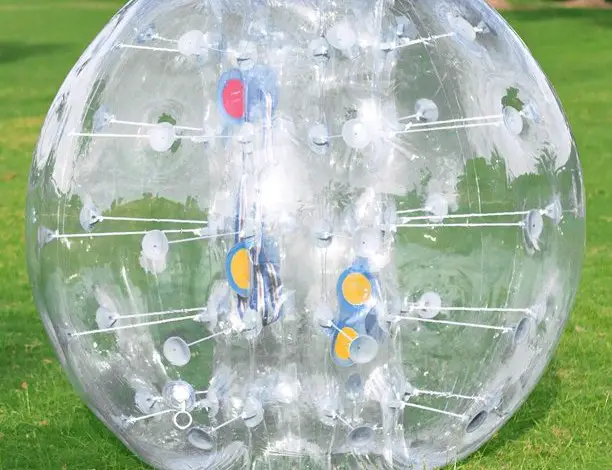 Playing bubble wrestling will become very easy as the grip over the ball is exceptional. There are two handles to hold the ball tightly and two shoulder straps to adjust it where you feel comfortable. So, gripping is not going to be an issue at all.
What about inflating or deflating the balls after having so much fun? Well, it is relatively easy. You can use any equipment to inflate or deflate the air bubble ball. These equipment are electronic pumps, compressors, or air mattress pumps.
Pros
Sturdy Material
7 Fasteners for solid protection
Available for kids and adults
Strong holding material
Can bear up to 250lbs
Colorful
Cons
It may not fit someone, and that can be embarrassing
Holleyweb Bubble Ball
Specifications:
Non-toxic
Flexible and durable
Equipped with two handles to hold tightly
Seek this option if you are in search of a highly durable bubble ball. Its robust and strong material makes it a popular choice among users. The 0.8mm PVC ultra-thick plastic promises reliability and longevity. Enjoy the average lifespan of 2 to 3 years for a full-body bubble ball.
Taste the new flavor of the outdoor games you play at parties or in free routines. Bring the Holleyweb Bubble Ball and enjoy the way you want. The number of fasteners is seven, so there is no difference between the YUEBO and Holleyweb. As the number of pins is the same, the functionality will also be the same.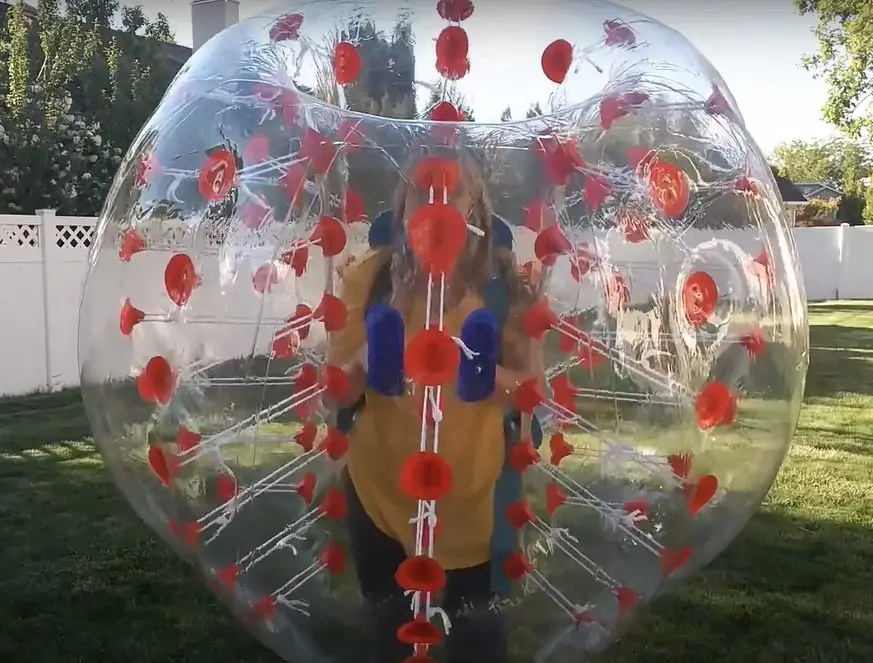 The 5 feet air bubble ball is a good option for 5′ to 6'3″ people. So, if you are medium or above six feet, the quality of the ball will not disappoint you at all. It props up 200lb. This shows that the product's sturdiness is a bit on the lower side compared to other products available in the market for the same purpose and price. 
The four crucial qualities like non-toxic, durability, reusability, and washability make inflatable bumper balls a go-to choice for most of us. As per our personal experience, these features make it flexible and durable. Its average age limit is 2 to 4 years. 
The outer diameter is 5 feet or 1.5 meters to save from injuries. The internal diameter is 60 centimeters to hold the body tightly. It is equipped with two handles to hold the ball and two shoulder straps to keep your body attached to the ball if you lose control of the handles.
Pros
Durable
Sturdy
Washable and Reusable
Wide External Diameter
Cons
The weight-bearing capability of the product is 200lbs, a bit lower. 
Body Bumper Bubble Ball
Specifications:
Well stitched
0.8mm PVC's ultra toughness
Inflated easily
I would love to have this newly designed product by the company. Anyone can use it. The height range of the ball is 4'8″ to 6'3″, which means that it can bear a variety of users. So, a good option overall. If you have planned a party already and want to make it memorable, what are you waiting for? Order now and enjoy yourself with your friends and family.
Though most of the Bubble Soccer Balls' features are similar, this product is a bit different. You might be thinking about what the difference is. The difference is the design looks quite similar at first look, but looking at it closely, you will come to know that the product by BATURU has a cleaner design and is well stitched. 
Its 0.8mm PVC ultra toughness will provide you with the strength you need for your protection and presents enough elasticity to make your bouncing, rolling, and bumping more exciting. Non-toxic, odorless and resistant, and durable. If this is your requirement, then don't waste your time. 
BATUR human hamster ball carries support for 250 lbs weight. It means that the tolerating capacity of the product is exceptionally high. And anyone can use it. A complete package for the whole family.
Manufacturers are working hard to make the design more comfortable and easy to use. The handles are designed so that it fits your hands very well. The softness of the handles reduces friction injuries. The double shoulder straps will strengthen your grip on the ultimate bubble balls. 
After playing games wearing this gigantic bubble soccer suit is very to deflate. It will take you hardly a few minutes to do so. Inflating the product is also very easy, but you will not do it with your mouth. For inflating the balloon, like a funny thing, you should have an electronic air pump, compressor, and air mattress pump.
Pros
Sturdy
Well-Stiched
Ergonomic Design
Soft Holding
Cons
A few complaints about its durability
GoBroBrand – Best Bubble Bumper soccer ball at an affordable price
Specifications:
Allows children to play freely
Made with sturdy PVC vinyl
Can bear the heat and show resistance
It will be a good option for kids to enjoy their games. It covers their body and allows them to play freely. It is budget-friendly, well-stiched, and durable. Then what are you waiting for? Order now to surprise your kids.
Till now, we have been using top-notch Bubble Soccer Balls by different brands, but the basic structure was the same. Almost the same material was used in the making of the above products. But the one which will be discussed in the next paragraph is entirely different. 
The previous products were suitable for kids as well as adults. But the GoBroBrand is more tilted towards kids. The shape and the design are more suitable for kids. 
There is no holding material like handles to hold the ball tightly. We noticed no shoulder straps in the previously mentioned bubble balls. It has holes in the shoulders and head. The ball is fixed in your arms and shoulders. The vision is clear as there is no other medium to see through. So, it is categorized as the best bumper ball. 
Another factor that makes it a good choice for kids to play foot is that you do not have to hold it. Your hands become free as the ball fits quite tightly, allowing children to play freely. Your hands play an important role in balancing your body. 
One thing that can go against the product's structure is that it does not cover your head. Head injuries are always dangerous. You have to be super careful while bumping, colliding, or rolling on the ground.
This is a heavy-duty 36 inches wearable that is well-stitched. These wearable bumper bubble balls have a repair kit with four-hole patches and instructions. It is made with sturdy PVC vinyl, which can bear the heat and show resistance against unfavorable conditions. CPSC Approved the lab for safety and material testing on this sumo zorb hamster for human bumper ball set, but remember that all the activities must be done under the supervision of an adult. 
Pros
Durable
Budget-Friendly
Made of Heavy Duty PVC Vinyl
Sturdy
Easy to Inflate/Deflate
Clear Visuals
Hands Are Free For Balancing The Body
Cons
Be careful as the head area is not surrounded by ball
Happybuy – Best Inflatable Bumper Ball 2PCS
Specifications:
Design is unique and catchy
Easier to carry when deflated.
Use anywhere you want, like the backyard, and park etc
All the features of the inflatable bubble soccer are fantastic, but its ultra-thick plastic material of 0.8mm measurement makes the product more and reliable. It can be used anywhere you want, like the backyard, park, beach, playing center.
The design is unique and catchy. It is clearer than the rest of the bubble soccer suit that we have been discussing till now. The reason for the clarity and transparency is using a lesser number of fasteners. The other bubble soccer balls had seven buckles, but the Happybuy Inflatable Bumper Ball has got only 5. That is why the balls look neat and clean at first sight.
The comfortable design of the ball allows the user to play with ease and comfort. The double soft handles of the ball are there to provide the user with a firm grip on the ball. These handles are soft enough that the chances of friction injury reduce a great deal. The two shoulder straps will hold the user firmly inside the ball. Shoulder straps are vital as they ensure the player's safety even though they lost control over the handles. 
Inflating is not an issue. You can inflate such a giant inflatable bubble ball within a few minutes by using an electric pump or air pump. So, using the ball will not be a big problem. Deflating is also relatively easy. When the ball deflates, it becomes easier to carry it. 
Pros
Transparent
Durable
Soft holding
Well-stiched
Powerful grip
Bumper Bubble Soccer Ball For a Good Price – Best for Outdoor Play
Specifications:
Made of 0.8mm ultra thick PVC
Non-toxic plastic
Can hold up to 300lbs weight
If we talk about its weight-bearing capacity, you will be happy to know that it can hold up to 300lbs weight. One of the most important features. Most of the bubble balls we have discussed in this article are capable of holding 250lbs of weight. But this one is gigantic. It is equally good for kids and adults. So enjoy party time soccer, beach outings, rolling over the ground with these fantastic zorb bumper balls.
Seven fasteners in a single row to hold the shape of the ball. These seven fasteners are critical because they do not allow the plastic to expand beyond its limit. These not only make the internal structure of the ball but also work like an indicator that tells the user that you have reached the limit of the ball. 
Made of 0.8mm ultra-thick PVC to ensure the strength of the product. Plastic in most cases is not only toxic but also releases an unpleasant odor that can be dangerous for health. But the plastic used in the manufacturing of these bubble suits for kids is non-toxic, and there is no foul smell to play with for a more extended period of time.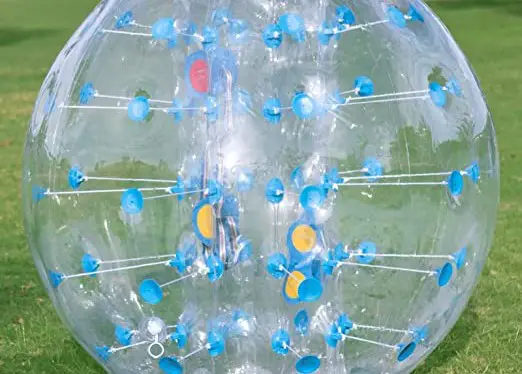 The remaining features are almost the same. Inflating and deflating the balls is not an issue if you have an electronic air pump, compressor, or air mattress pump. But if you don't have any, you have to arrange one. 
The internal diameter of the ball is 50 cm. Its height is 120 cm, while you will be able to see the external diameter of the blow-up bubble ball is 150 cm. The width of internal diameter is a bit wider due to a particular reason. The reason behind its wideness is the two handles and shoulder straps. 
Pros
Durable
Well-stiched
300lbs capacity
Equally good for kids and adults
Soft but firm holdings
Cons
Due to 7 fasteners in a row, looks a bit dense
SUNSHINE-MALL Bumper Balls for Children
Specifications:
Heat-sealed
Performs well under extreme conditions.
Strong PVC material
Well stitched to bear the internal air pressure
Non-toxic material with no odor to play with for a long time. Kids can explore more ways to play soccer and other games without any fear as it provides a player or user with a new way to discover the surroundings, which is quite helpful in growing up your kids.
Give your children a chance to play without caring about their bodies. The fear of getting hurt can destroy the player who could be the next Cristiano Ronaldo. Let them play the way they want.
We have a sumo zorb bumper ball that is heat-sealed and performs well under extreme conditions. That will care for your children as you do. So, if you are interested in the product, please look at some of its main features to make a better decision. 
The ball is made of a strong PVC material. The important thing is that it does not have any holding elements like handles and shoulder straps. This ball is wearable. Kidswear the ball like a shirt. As the blow-up bubble ball is wearable so, it lets you be free to play anything. This is why the ball is one of the choices for bubble wrestling.
Its shape is like a football. There are no fasteners added to it. So, it is well-stitched to bear the internal air pressure. Its inflatable cushioning capability makes it more flexible. It is considered the best bubble ball for bumping because it absorbs stress from the opposite side, so you will not feel a sudden jerk. 
Pros
Sturdy
Durable
Budget-Friendly
Colorful
Wearable
Cons
It doesn't cover a person's head
Conclusion
The selected products are from different manufacturers. All have their features, their limitations, and their sparkle. Some of them are budget-friendly, and a few present quality. Our recommendations are:
Body Bumper Bubble Soccer Ball by BATURU. The product is fancy and durable. Have all the qualities and is not that expensive as well.
Happybuy Inflatable Bumper Ball; Sturdy enough, transparent, and with fewer fasteners.
GoBroBrand Bubble Bumper Balls; This is the most budget-friendly perfect bubble soccer ball.
Frequently Asked Questions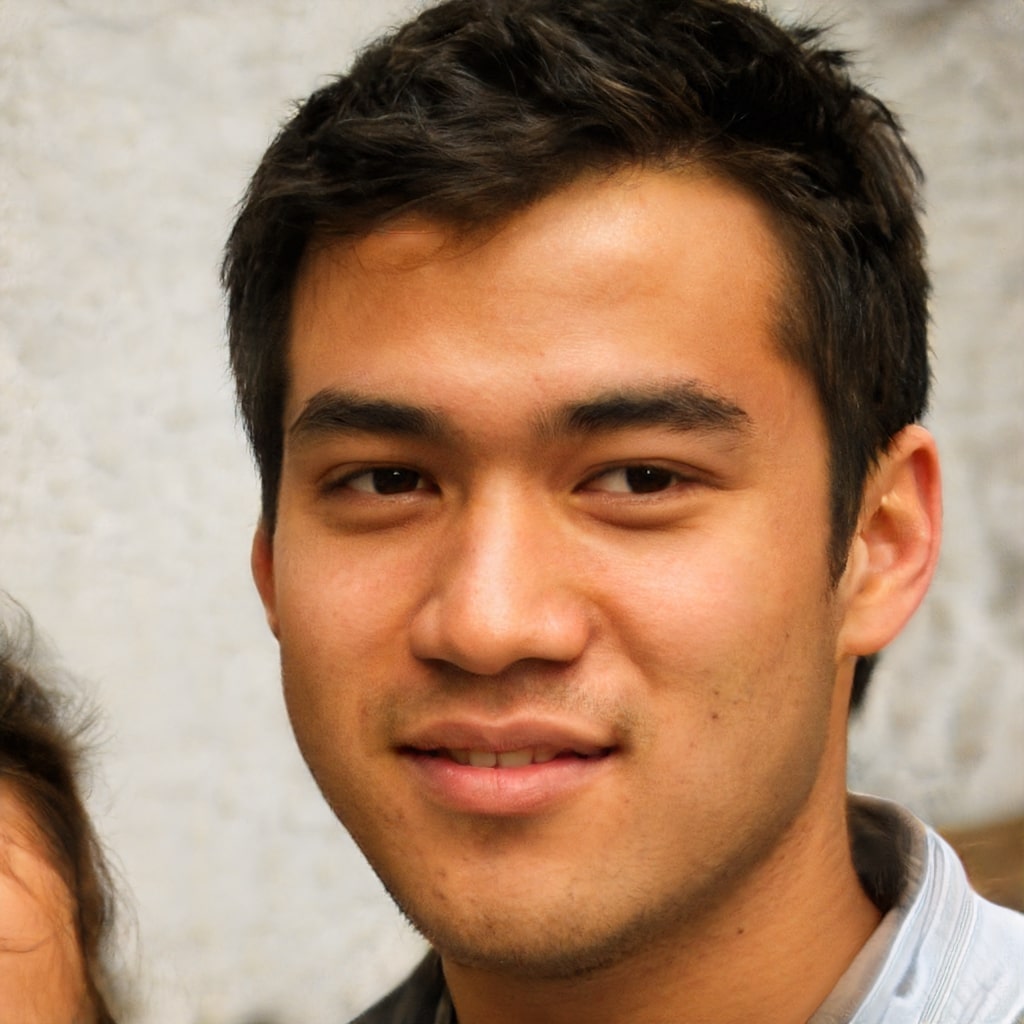 I Benjamin have been a lifelong fan of the game of soccer and bring a wealth of knowledge and experience here on the site. Being a professional soccer player, I have a unique perspective on the sport and am able to provide valuable insights to our readers. In my role as the lead writer for our site, I aim to help readers improve their understanding and enjoyment of soccer through my in-depth analysis and informative articles.